I don't usually post on Sundays, we're usually busy or sleeping. But Cha Cha over at
Sit Relax and Read
, which by the way is one of my favourite blog titles ever, is hosting a Sentimental Sundays linking party.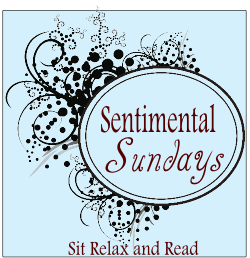 The idea is to share the sentimental side of our homes instead of the Crate and Barrel side so here's a sentimental corner of my home...
My Nan (Grandmother) collected Bells when I was a child. She had a beautiful bureau full of them. Mostly Crystal and mostly fancy and I loved every one of them. I would willingly dust and polish just to have a chance to play with them (don't tell her I played with them).
When she began to downsize I inherited her bells. Most of them are still in England in storage (at her place, I really helped with the downsize!) but last year my mum bought over a suitcase full of my favourite ones.
Funnily enough my favourite ones were not the fancy crystal ones I used to love playing with (don't tell her I played with them) but the painted ones that I believe were an Avon purchase. My Nan to me is Crystal bells and beautiful flowers (don't ask me why it's just a memory) and so the flowery bells have a special place in my heart and my home. You can tell they are special because they take up valuable real estate atop a bookshelf. I don't give up book space lightly.
And remember - every time a bell rings an Angel gets his wings.