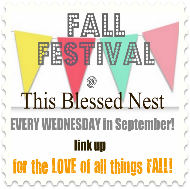 Fall means so much to me. It has been my favourite time of year since I arrived in Maine ten years ago for what I thought would be a four month whirlwind of American excitement. After seven years of living here I still find that I have the same enthusiasm for that first chill day and that first burst of red in the trees. September is the month in which my husband and my son were born, it is the month I married in and it is the beginning of a season that for us culminates in giving thanks for so many things.
Last week may have been well into fall but I truly know it is fall when I go to the Cornish Apple Festival and visit Apple Acres for the first time. Craft stalls, baking competitions, the 5k race (that my Brother in Law ran on my wedding day). We share these things with our dear friends and every year for x years have taken a "family" portrait here. As both our families extend the Festival has become something completely different and wonderful in other ways. But every year we mark Fall with this picture...
Have a blessed fall everyone!